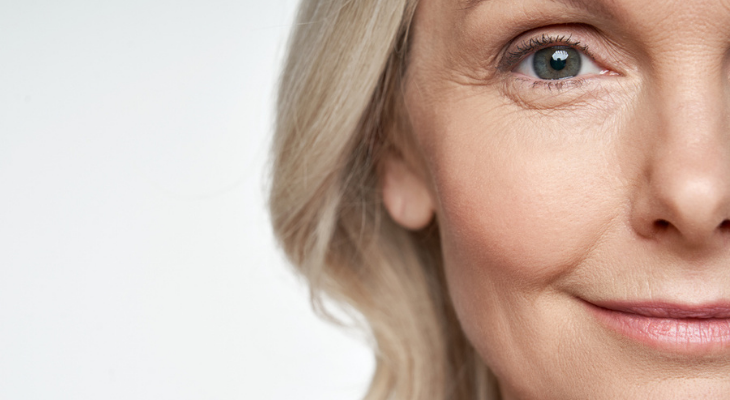 Are You Ready to Celebrate Healthy Vision Month?
Good vision is essential for everything you do from using the computer to playing or watching your favorite sport or TV show. Healthy Vision Month, an annual event held in May, encourages Americans to appreciate and safeguard their vision.
9 ways to protect your vision
Healthy Vision Month is the perfect time to take a look at your eye care habits and make a few changes. Following these tips will help you protect your vision and could even improve your eye health.
Wear Sunglasses Year-Round: Sunglasses aren't just warm weather accessories. The sun emits ultraviolet A (UVA) and ultraviolet B (UVB) rays whether it's June or January. Exposure to UVA and UVB rays increases your risk of eye cancer, cataracts, and growths, according to the American Academy of Ophthalmology. For maximum protection, choose wraparound sunglasses that completely block sunlight from reaching your eyes.
Put on Eye Protection: Safety glasses and goggles are a must when you're playing sports, working with power towels or are exposed to airborne debris. Eye protection helps you avoid injuries that could permanently or temporarily damage your vision. Unfortunately, eyeglasses or sunglasses don't offer enough protection, as small pieces of dust, metal, or other debris can enter your eyes through the gaps.
Stop Smoking. Smoking increases your risk of cataracts, macular degeneration, and glaucoma.
Keep Your Hands Clean. Wash your hands before you touch your eyes, particularly if you wear contact lenses. Germs can enter your eyes from your hands and cause serious eye infections. Washing offers a simple way to avoid painful infections.
Follow Your Eye Doctor's Contact Lens Care Instructions: Improper handling of contact lenses is responsible for many contact lens-related infections. Reduce the risk of infection by only using commercially made cleaning and wetting solutions instead of saliva or water. Follow your eye doctor's cleaning instructions and make sure that the products you use are intended for the type of lenses you wear. Clean contact lens cases every day, and replace the cases every 3 months (sooner if they're damaged or contaminated.)
Avoid Digital Eyestrain. Like most people, you probably couldn't imagine life without your digital devices. Although smartphones, tablets and laptops definitely make life easier, they can be hard on your eyes. People blink less when they look at digital screens, which can cause eyestrain. If you have eyestrain, you may experience sore eyes, headaches, dry eye and tearing. Prevent the problem by looking at an object 20 feet in the distance for 20 seconds every 20 minutes while you use digital devices.
Improve Your Diet. Healthy eating helps every part of your body, including your eyes. Stay away from junk food, fried food and foods with empty calories. Instead, fill your plate with vegetables, fruits, whole grains and lean meat, poultry or fish. Add a variety of eye-friendly foods, like leafy greens, carrots and orange vegetables, salmon, strawberries, citrus fruit, broccoli, sunflower seeds and beans.
Don't Settle for Blurry Vision. Has the world started looking blurry later? There's no need to spend your days squinting when your eye doctor can prescribe eyeglasses or contact lenses that provide crisp, clear vision.
Schedule an Annual Exam. See your eye doctor every year for a comprehensive eye examination. When you're asked if you'd like your eyes to be dilated, be sure to answer "Yes!" Dilation makes it easier for your optometrist to view the retina and optic nerve at the back of your eye. Your visit also includes a test of the pressure inside your eye. High pressure causes an eye disease called glaucoma that can lead to permanent vision without prompt treatment.
Is it time for your next comprehensive eye exam? Contact us and we'll help you schedule a convenient appointment with the optometrist.
Sources:
American Academy of Ophthalmology: The Sun, UV Light and Your Eyes, 6/11/2020
Eatright: Foods for Eye Health, 1/7/2022
Bright Focus Foundation: The Dilated Eye Exam: Why It's So Important, 7/5/2021